THANKS to our supporters our grant program has provided over $40,000 in grants to local artists, art and music events, and arts organizations over the last 10 years and we've given out 5 scholarships to local high school students who are now enrolled in collegate arts programs.
---
REFA is partnering with Anacortes-based Kennelly Keys to sponsor a Halloween Dance Party on October 28, 2017. The event is a fundraiser to assist local area low income children receive music lessons.
The event will include a Costume Contest with a variety of prizes. Music will be by the Penny Stinkers, one of the region's top bands for dancing. Food and beverages will be available from Anacortes Brewery, with a portion of proceeds going toward our fundraising goals. Click here or on the image to view a larger version of the event poster (opens in a new tab).
Tickets are $15 and all proceeds will go toward music lessons for low income children. We thank Puget Sound Productions for coordinating what should be an event you won't want to miss. BOO!
---
In 2006, friends of the late Rick Epting formed the Rick Epting Foundation for the Arts and continued his legacy of supporting the Arts in Skagit County with a showcase of local talent and humor. Our mission is to help raise money that is needed for Organizations, Scholarships, and other non-profit groups, to promote and encourage live performance shows and to provide ongoing support for local artists in the community.
Rick Epting was one of the founding members of both the Lincoln Theatre Center Foundation, the Skagit Performing Arts Council (SPAC), and appointed by the Governor to serve on the Washington State Arts Commission. He was also instrumental in the restoration campaign for the Lincoln Theatre and the planning and organization for McIntyre Hall in Mount Vernon. Rick was a proud supporter of Arts groups and organizations in Skagit County until his untimely death in August 2005.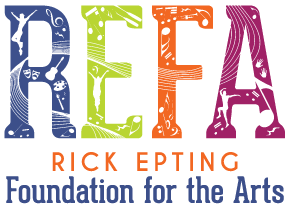 ---
Facebook
---
Donations are tax deductable.
EIN: 27-0642294
---
Our Mission
To enhance the quality of life in Skagit County through the arts.