August 19th, 5pm at the Heart of Anacortes
The Walrus is a local band who have been together for over 20 years and are one of the premier classic rock bands in the area. The band's vocally rich and intricate arrangements include songs by the Beatles, Queen, the Jackson 5, B-52's, Led Zepplin, Jefferson Airplane, Heart, CSNY, Talking Heads, Aretha Franklin and many more. They play classic rock the way you've always wanted to hear it.
This is a fund raising event by the Rick Epting Foundation for the Arts to support their mission to keep the arts alive in Skagit Valley. There will be a raffle, costume contest and silent auction. Please come out and support the arts and enjoy a high energy show celbrating the 50th anniversary of the Summer of Love in 1967.
---
In 2006, friends of the late Rick Epting formed the Rick Epting Foundation for the Arts and continued his legacy of supporting the Arts in Skagit County with a showcase of local talent and humor. Our mission is to help raise money that is needed for Organizations, Scholarships, and other non-profit groups, to promote and encourage live performance shows and to provide ongoing support for local artists in the community.
Rick Epting was one of the founding members of both the Lincoln Theatre Center Foundation, the Skagit Performing Arts Council (SPAC), and appointed by the Governor to serve on the Washington State Arts Commission. He was also instrumental in the restoration campaign for the Lincoln Theatre and the planning and organization for McIntyre Hall in Mount Vernon. Rick was a proud supporter of Arts groups and organizations in Skagit County until his untimely death in August 2005.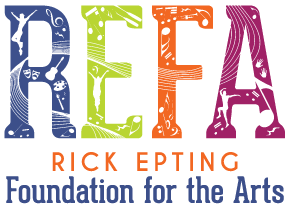 ---
Facebook
---
Donations are tax deductable.
EIN: 27-0642294
---
Our Mission
To enhance the quality of life in Skagit County through the arts.